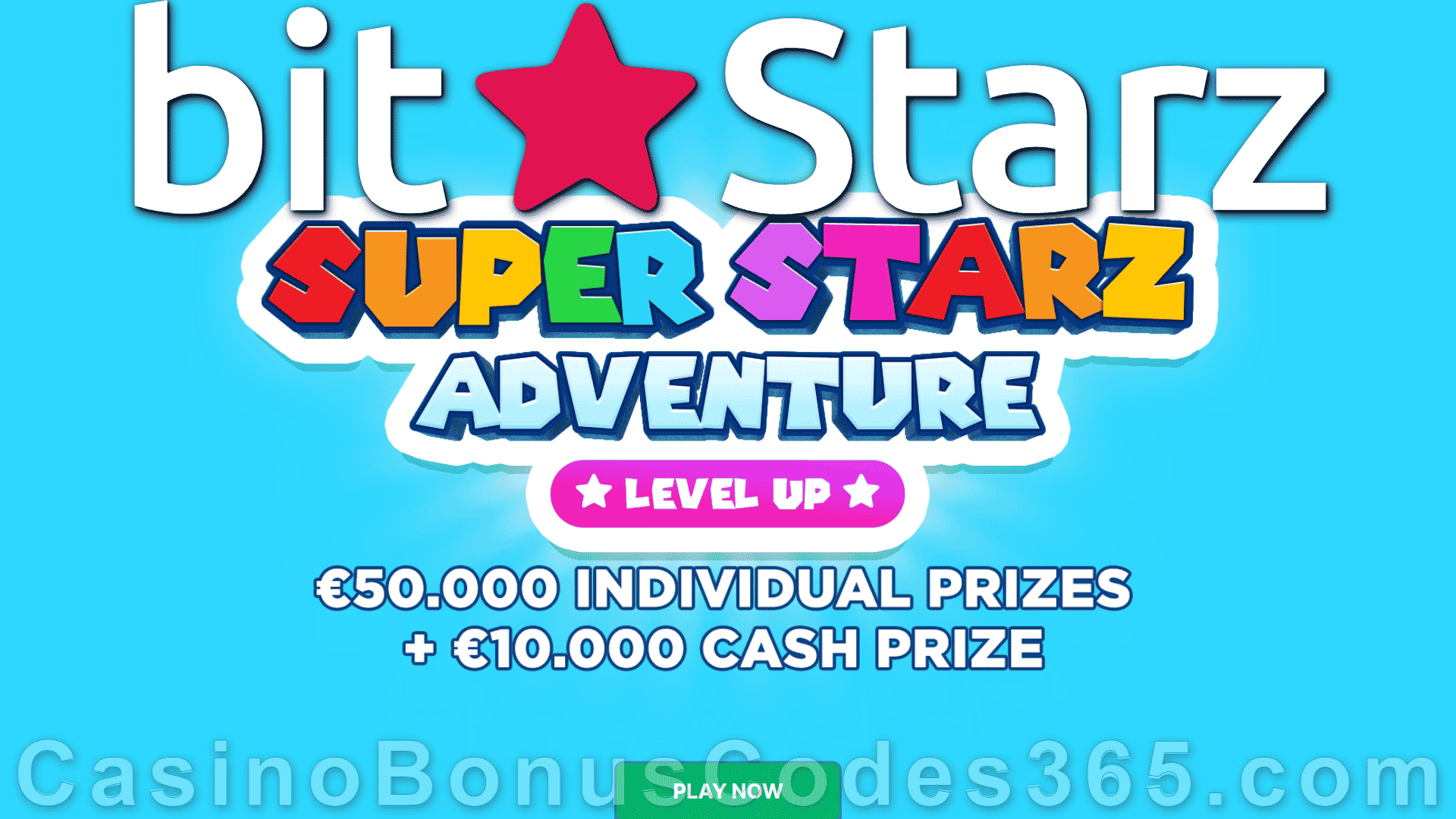 Level Up your Super Starz of the 80s game at Bitstarz Casino!
Go on an adventure to WIN the €10000 cash prize right now.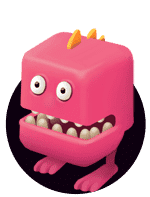 The Game
16-bit magic is in the air at
Bitstarz Casino
, as we retro rewind back to the 1980s for all the Nintendo-inspired nostalgia you need.
That's right, the
Super Starz Level Up Adventure
is LIVE, and it will have you smashing your way to old-school gaming greatness. And unlike any arcade… Here, you can play for €10000 in cash and €50000 in individual prizes which is super cool!
From now until
September 9 2022
you can run, jump, and roll through 40 Levels, and claim exciting rewards along the way. And the best part is, that you don't even have to touch a joystick covered in Cheeto dust and pizza grease.
All you need to do is slurp on your slushie, turn on Journey's Don't Stop Believin', and play your favorite
Bitstarz Casino
games. And remember, the first to rally through to Level 40 wins the cold, hard, cash prize of €10000 – so join in.
Winning has never been this much fun!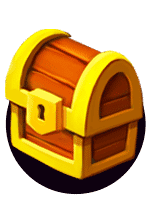 How to Play
?
Play any game at Bitstarz Casino.
Reach the next level.
Get a prize credited to your account.
The promotion runs from 13:00 CET July 28 2022 ~ 15:00 CET September 9 2022.
Only real money bets will count towards the promotion. Any bonus money bets will not register.
Minimum risk wagering on table games will not count towards your turnover (including, but not limited to, betting on both red and black at the same time, etc). If this practice is discovered and found to be taking place, the player will be banned from the promotion.
Table games, and Bitstarz Casino Originals games (excluding the Bitstarz Casino Originals Slot game), contribute 5% towards the turnover for the promotion.
All slot games contribute 100% towards the turnover for the promotion.
All prizes come with a 10x wagering requirement.
As you wager in the casino, you will reach new levels by reaching a new milestone in the progression bar. As soon as you have filled it up, you will reach another level. Each successive level and milestone increases in difficulty as you progress through the adventure.
Prizes are credited immediately.
Players with closed accounts prior to receiving a prize will forfeit their reward.
Bitstarz Casino reserve the right to amend the level requirements and prizes at any given moment.
Only the first player reaching the top level of the tournament will receive the prize consisting of an amazing €10000 cash.
Bitstarz Casino reserves the right to ban players who are deemed as trying to abuse the promotion.
Bitstarz Casino reserves the right to withdraw the promotion at any time.
Bitstarz Casino general terms and conditions apply.