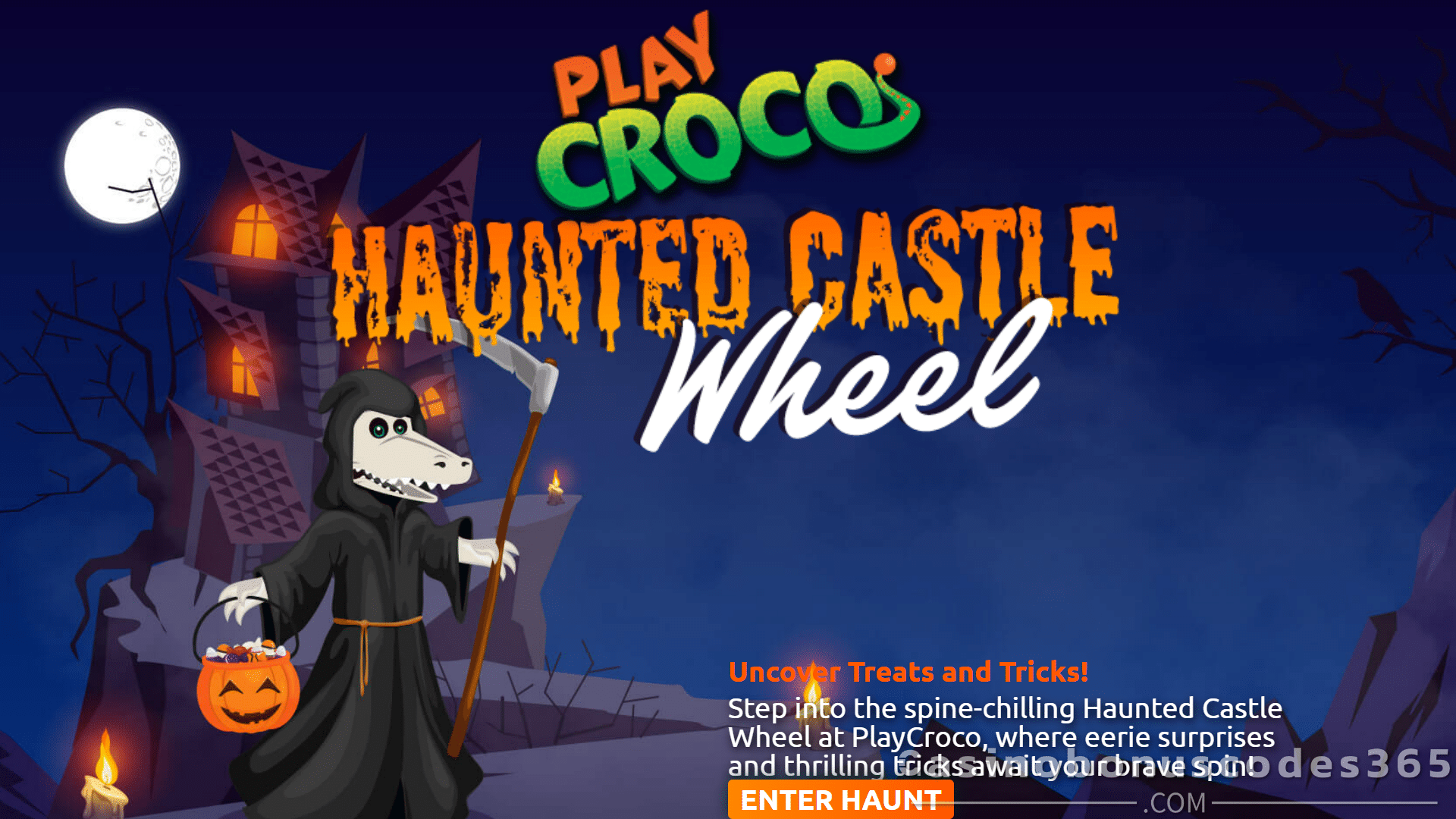 Experience the thrill of the Haunted Castle Wheel at PlayCroco!
This intriguing wheel offers a range of engagement and rewards that will leave you wanting more. Whether you uncover tantalizing treats or face spine-chilling tricks, every spin will keep you on the edge of your seat.



The Haunted Castle Wheel is available from October 1st to 31st. So, step into the spine-chilling world of PlayCroco and spin the wheel to reveal eerie surprises and thrilling tricks that await your brave spin.



Simply spin the wheel, and you'll either be rewarded with delightful treats or entertained with intriguing tricks – it's all up to chance!